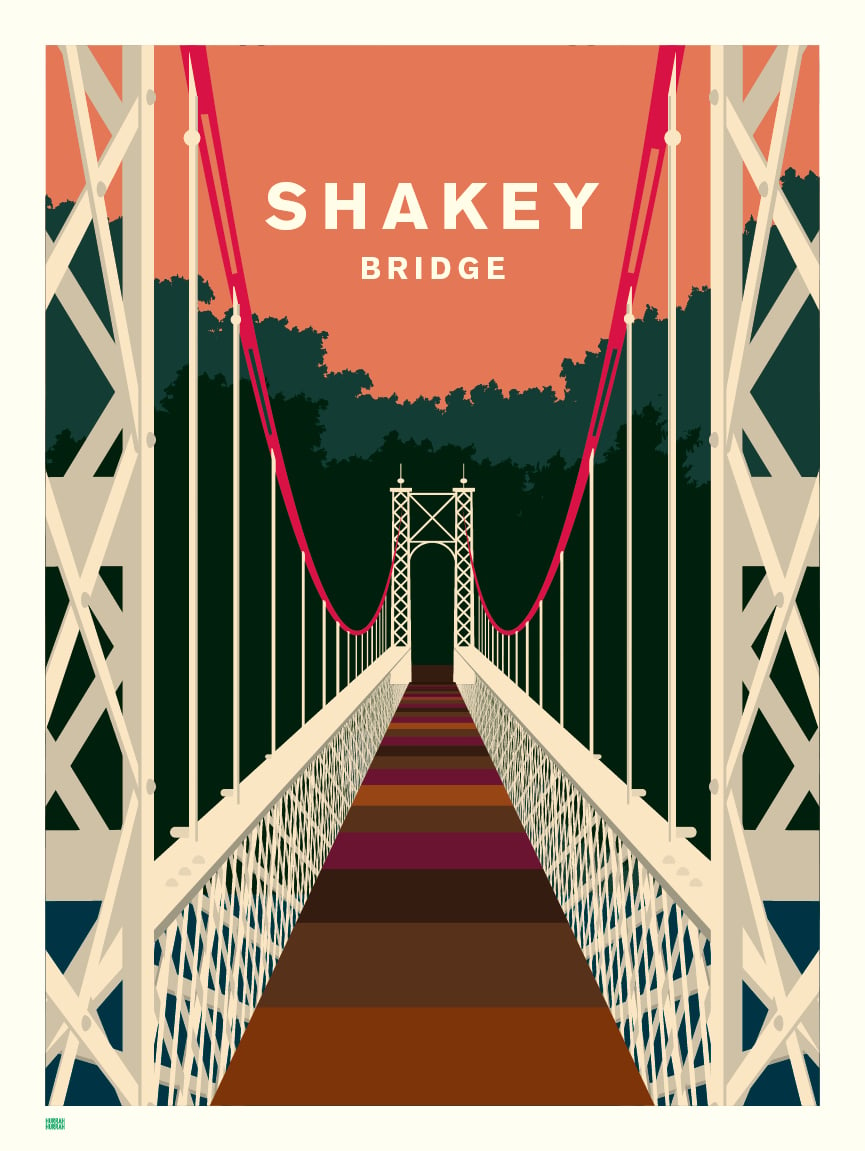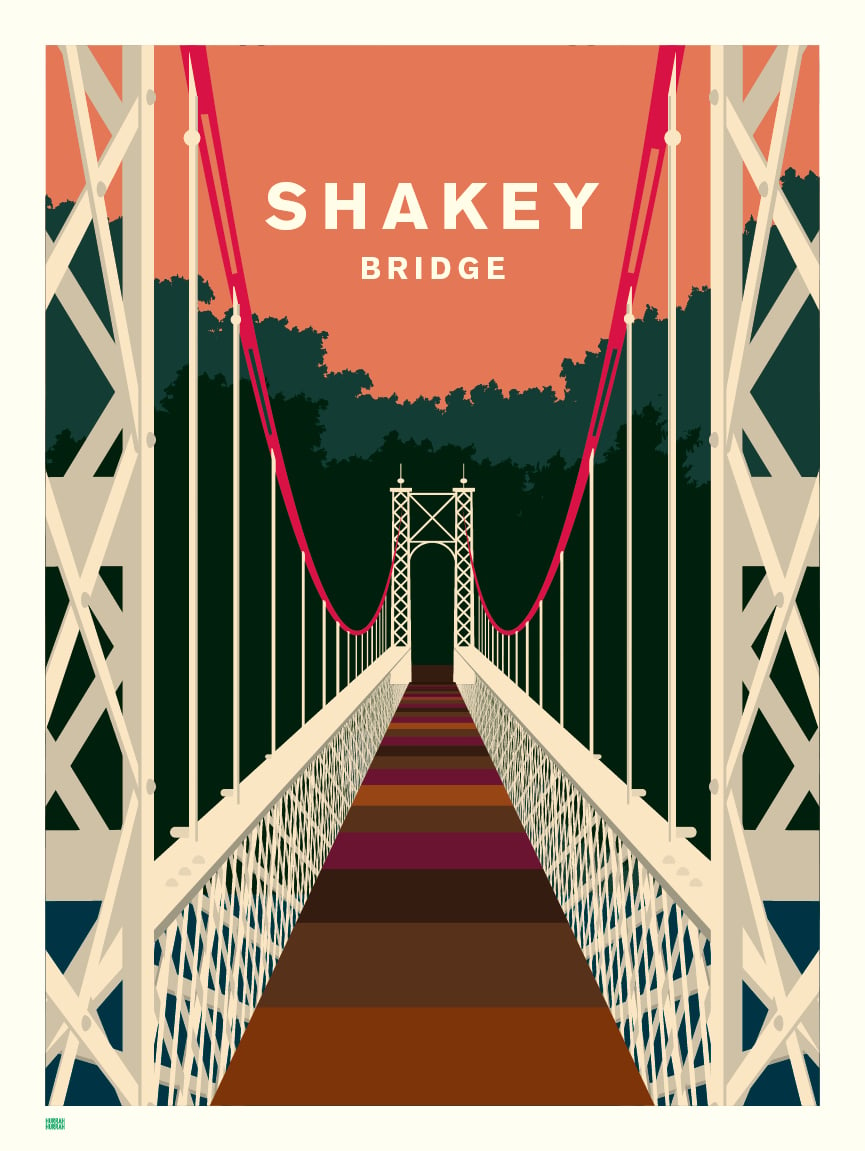 'Shakey' Bridge
€35.00
Spanning the Lee at Lower Sunday's Well, Cork's only suspension bridge is, in it own right, an eye-catching feature. As a component part of a truly lovely vista, it sits pleasingly, enhancing the bigger picture.
Dating from the l920s, the bridge is constructed primarily of wrought iron, has a timber-planked walkway and a span of 150 feet. It is named for James Daly, a businessman who contributed to its cost; however, in the city, it is widely and affectionately known as the Shakey Bridge.
Lithographic print
407mm(h) x 306mm(w)
300g Olin Rough paper
1.3mm Cream Core Backing Board
Protective wrapping and High Quality Black Gloss Envelope
---
Includes Tourism Postcard with optional personal message.
Please leave message in comment section.